Heating and Cooling Services
Free Estimates on replacement equipment- This is a free customized No Contact quote! We will gather information about your current equipment, such as taking measurements and looking at your duct work. We will make sure the new equipment is the proper size for your home or business.
Rheem Water Tanks- We offer the full Rheem line up! This includes electric, gas, propane, tankless, high efficiency power vented tanks.
Duct Cleaning- For this service we use a Roto Brush System! Using this machine allows our techs to clean all supply and returns and the trunk line. We also offer dryer vent cleaning for an additional cost. *Please note this service can not be preformed on flex duct.
Preventative Maintenance- Keeping up with the maintenance of your system will keep it running good as new! Remember, change your filters often. Many of our customer are set up on an Annual Service Agreement (call us today to find out more info)
Duct work- Whether the job is big or small, we can handle it! This includes adding duct work to any room addition you have done in your home.
Mini Split- We offer stand alone or multi-zone systems. Do you have a sun room or bonus room above your garage that you would love to control the temperatures in? This would be the perfect solution for you!
We Install all levels of equipment from basic to the most efficient you can purchase. If you do not see a service listed, please feel free to call or email our office and we would be more than happy to answer any of your questions.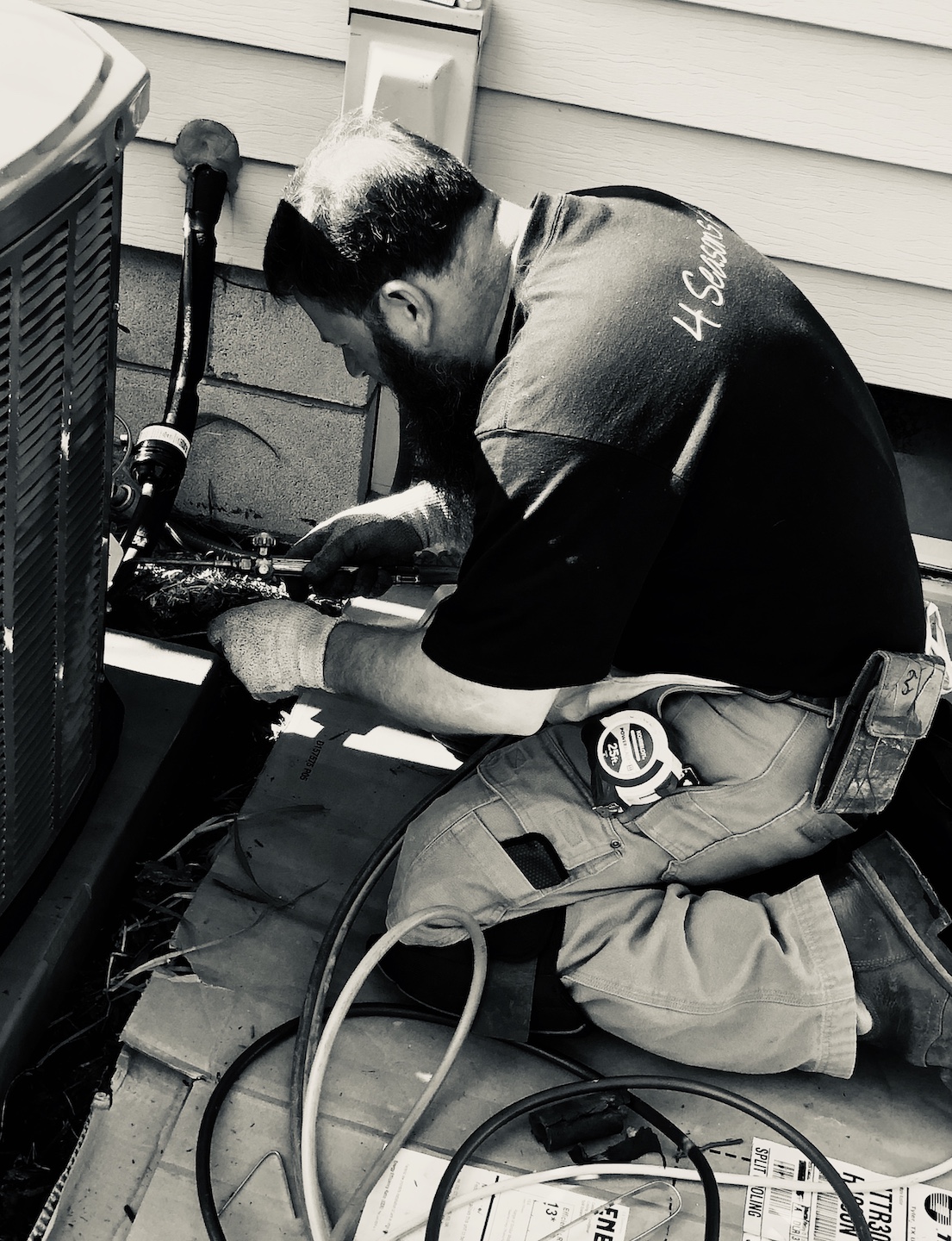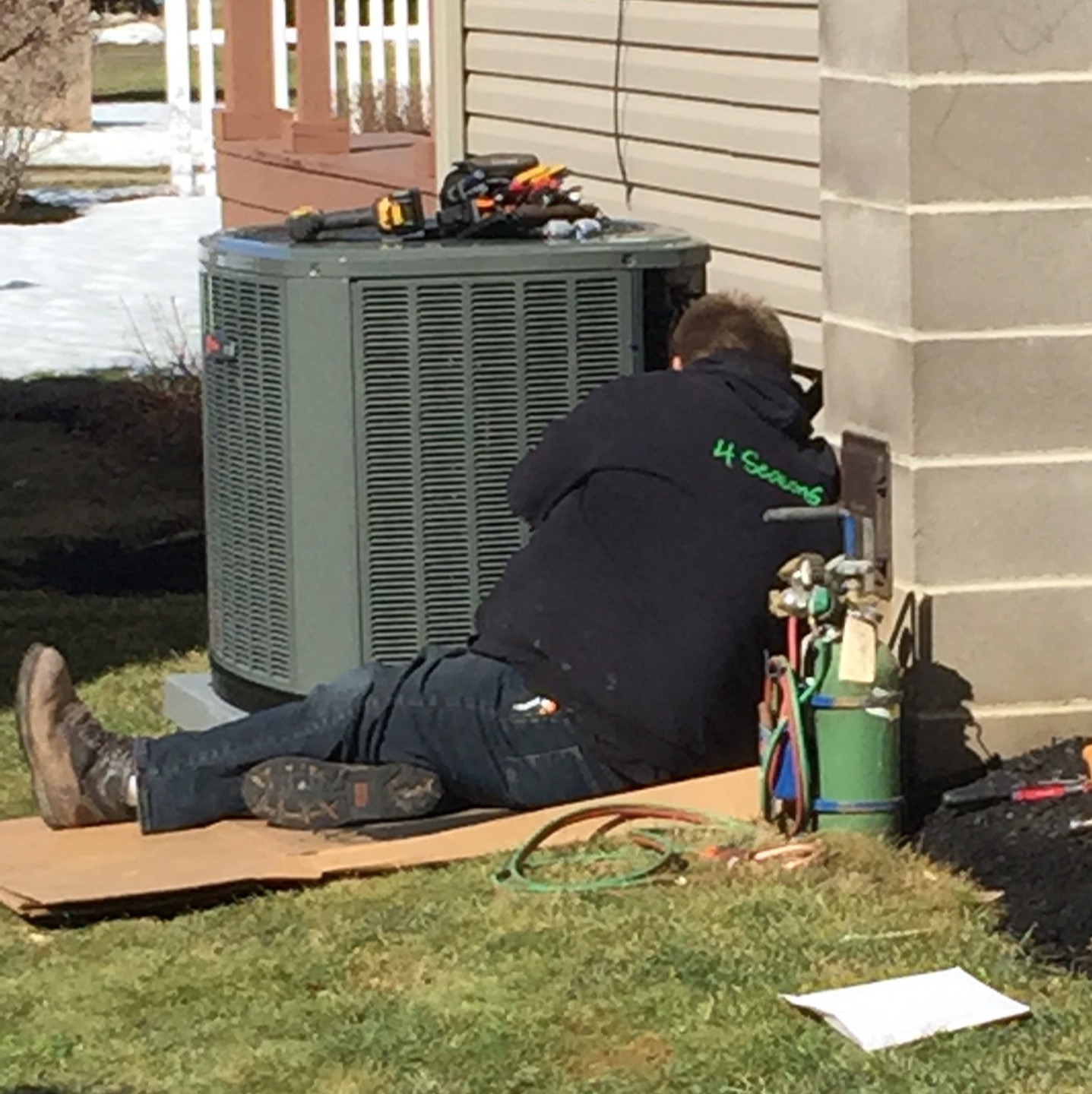 4 Seasons Air, LLC
17 East Main Street
Centerburg, OH 43011
Phone: (740) 480-8080
Office Hours:
Mon - Thur 7:30am - 4pm
Friday 7:30am - 3pm
24hr Emergency Service Available
Products
Furnace, Air Conditioning, Heat Pump, Mini Splits, Oil Furnace, Water Heaters, Thermostats, Humidifiers, Zoning